THE CLLANZ INAUGURAL CLL SEMINAR
SAVE THE DATE
14 October 2020, 5.30 – 7.30pm
To be held in-person in Auckland and online on Zoom
Three top haematologists will present and take questions on CLL disease, diagnosis and management, including the latest on 'watch & wait' management, and the latest international and local developments in treatment.
Jointly hosted by CLL Advocates NZ and LBC.
Please save the date, send me your questions and topics of interest, and watch our website https://clladvocates.nz/ for details and updates.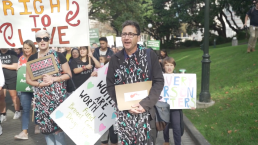 7 May 2019
On Thursday 7 May hundreds of cancer sufferers marched to the steps of Parliament to ask that the drugs that extend or improve the quality of lives are funded by Pharmac.