Coronavirus: Separating Fact From Fiction for CLL Patients
"We're learning every day, and we're modifying and adjusting based on what we learn," says Dr. William Wierda, from The University of Houston MD Anderson Cancer Center, as new information continues to come to light on the novel coronavirus.
Can cancer medicines be used to treat COVID-19? Does the effect of the virus vary by CLL subtype? Is ibrutinib (Imbruvica) being mixed with Coca-Cola? Watch to hear expert perspectives on questions like these and more.
With much misinformation circulating online, Dr. Wierda and Dr. Kerry Rogers, from The James Comprehensive Cancer Center at OSU, joined Patient Power to help chronic lymphocytic leukemia patients separate fact from fiction and explain how care is being modified during the pandemic.
This program is sponsored by Pharmacyclics and Janssen. These organizations have no editorial control, and Patient Power is solely responsible for program content.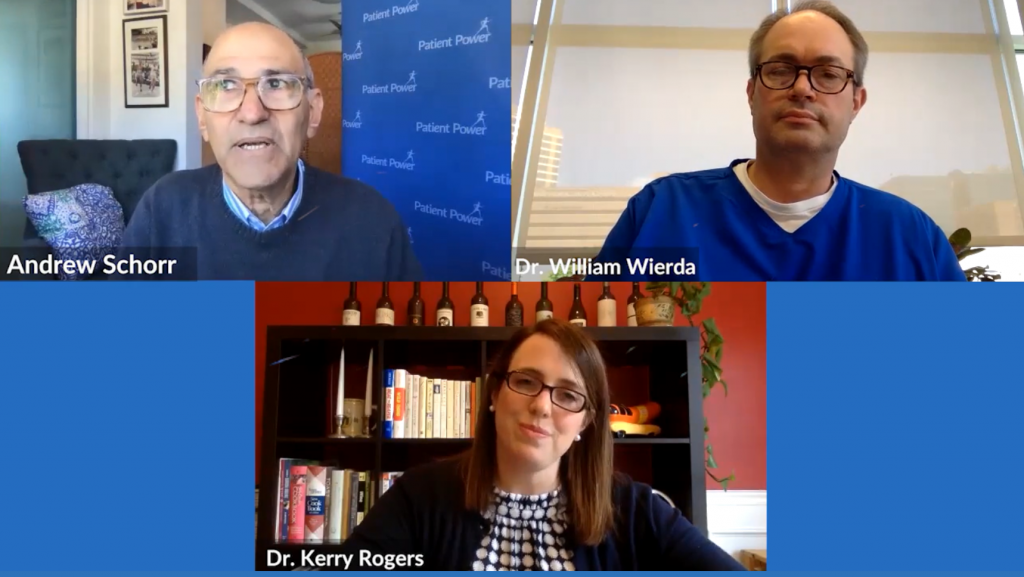 Click the image to view this video.
Originally published on Patient Power