Access to medicines and treatments
The following list is a brief outline of therapy available for CLL in New Zealand.
Chlorambucil – an old drug that has been around for five decades. Becoming obsolete in modern CLL therapy (except see below). Fully funded. Low toxicity.
Fludarabine/Cyclophosphamide/Rituximab (FCR) – main first line combination treatment for the last two decades. Can be quite toxic, especially to older patients (70+). Not effective in P17 deletion. Given in monthly cycles for six months. Can be given as a repeat course of therapy if remission induced by first treatment course was three years or more. Twenty percent of FCR patients have a remission lasting more than a decade, and cure is speculative in this group. Fully funded.
Bendamustine/Rituximab – used in combination as first line treatment for older people (70+). Fully funded. Less toxic than FCR.
Obinatumumab/Chlorambucil – used in combination as second line treatment in older patients, as is less toxic than other options. Fully funded.
Ofatumumab – not funded, but available. Considered "light weight" treatment.
Ibrutinib – recommended first line therapy in current international guidelines for older patients (70+), recurrent or refractory disease, and P17 deletion. High rate of response and seems to be quite enduring in its control of CLL. Not funded in NZ currently. Low toxicity compared to FCR. Stay on it indefinitely, or until relapse, is advisable regimen. Capsules, so take at home.
Venetoclax – usually used with Rituximab. Treat for two years then stop. Some recurrence rate. Low toxicity, but tumour lysis syndrome has been an issue. By gradual introduction this can largely be avoided. Recommended first line treatment as for ibrutinib. Fully funded in NZ; Special Authority Criteria apply. Talk to your Doctor. High response rate.
Ibrutinib/venetoclax combination treatment – in development still. Shows promise so far. Both medications work in different ways to eachother. May be THE treatment of the future. Not funded.
PI3kinase inhibitors (idelalisib et al) – looked promising, but toxicity, especially colitis, has seen its popularity wane. One of the novel life-saving CLL medications recently developed, and analogues are being developed. Not funded in NZ currently.
Cyclophosphamide/Adriamycin/Vincristine/Prednisone (CHOP) – used for Richter's transformation. Fully funded.
Campath (Alemtuzumab) has been used in a variety of roles therapeutically over the years for CLL. Some toxicity issues. Has been used in P17 deletion. Fully funded in NZ.
High dose steroids (methylprednisolone or dexamethasone). Has been used as short-term therapy in challenging situations in CLL patients.
Allo-stem cell transplant – an option for P17 deletion. Has been used in previous decades for relapsed/refractory disease with some possible cures.
CAR T cell therapy – still in the development phase, including work in NZ. Shows promise, especially in leukaemias/ lymphomas.
Useful links to medicines information

Information for New Zealand patients prescribed VENCLEXTA in combination with rituximab by a healthcare professional.
---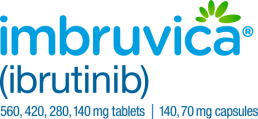 Consumer and datasheet Information for New Zealand patients prescribed Imbruvica.