CLL Advocates June Newsletter
24 June 2022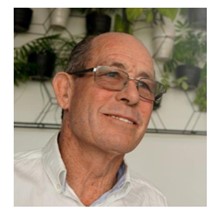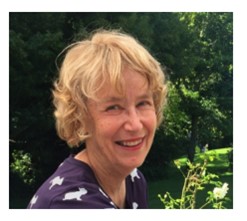 Our Thoughts at Matariki
Mānawatia a Matariki
We feel it's appropriate on this special day to remember and celebrate the life of the founder of CLLANZ, Dr Neil Graham. Neil was a very generous, energetic, and compassionate human being who gave his time freely to help improve the lives of New Zealanders living with CLL. His work helped create a 'community' of CLL patients, through his personal engagement with patients, creation of the ongoing private CLL Advocates Facebook Group, and production of the first dedicated CLL Patient Booklet for New Zealanders.  With a relentless focus on advocating for access to CLL treatments, Neil also raised the profile and understanding of CLL among politicians, Pharmac officials and other policy decision makers. He played a vital role in gaining funding for venetoclax.
Looking to the future, as is also appropriate on this day, the fight for better treatments goes on. In particular, after all these years of waiting, we'd like to see funding for ibrutinib for patients in need of it. But at this stage there's no sign of any progress on that.  While we welcome the release (finally!) of the Pharmac Review Panel report, we're not greatly confident that it will lead to real change in the nature, speed, and transparency of Pharmac's decision-making processes.  After a three-month delay, releasing the report on the day Prime Minister Ardern met President Joe Biden suggests the Government may not have wanted it to get much attention! We have noted a change in Pharmac's language but are keen to see some meaningful change in their processes.
We're very pleased to say that CLLANZ Trustee Dr Gillian Corbett (see her bio Dr Gillian Corbett) has agreed to take on the role of Medical Director of CLLANZ.
You can contact her at: trustees@clladvocates.nz
Gillian will be able to lead or advise on our advocacy activities, but we are still looking for help to progress the priorities we outlined in our last newsletter. Please do get in touch with us if you can help in any way.
We hope you're having a happy Matariki with family and friends, and we send our warmest thoughts and wishes to Neil Graham's family and our thanks for all he did for New Zealanders living with CLL.
CLLANZ Trustees